Upcoming OMH Member Meetings
---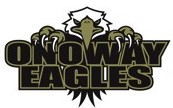 TBA - September/October 2021
Onoway Minor Hockey 2020/2021 Annual General Meeting
Thursday April 15th 2021
@ 7:00 PM
VIA ZOOM
Link will be sent out closer to the date of.
There are many positions that are up for nomination again this year.
- Vice President
- Secretary
- Equipment Manager
- Ref in Chief
- Treasurer
- Ice Scheduler
As well as many important Non- Board Positions that need to be filled.
- Fundraising Committee
- Division Directors
- Grievance Committee
We look forward to your attendance!